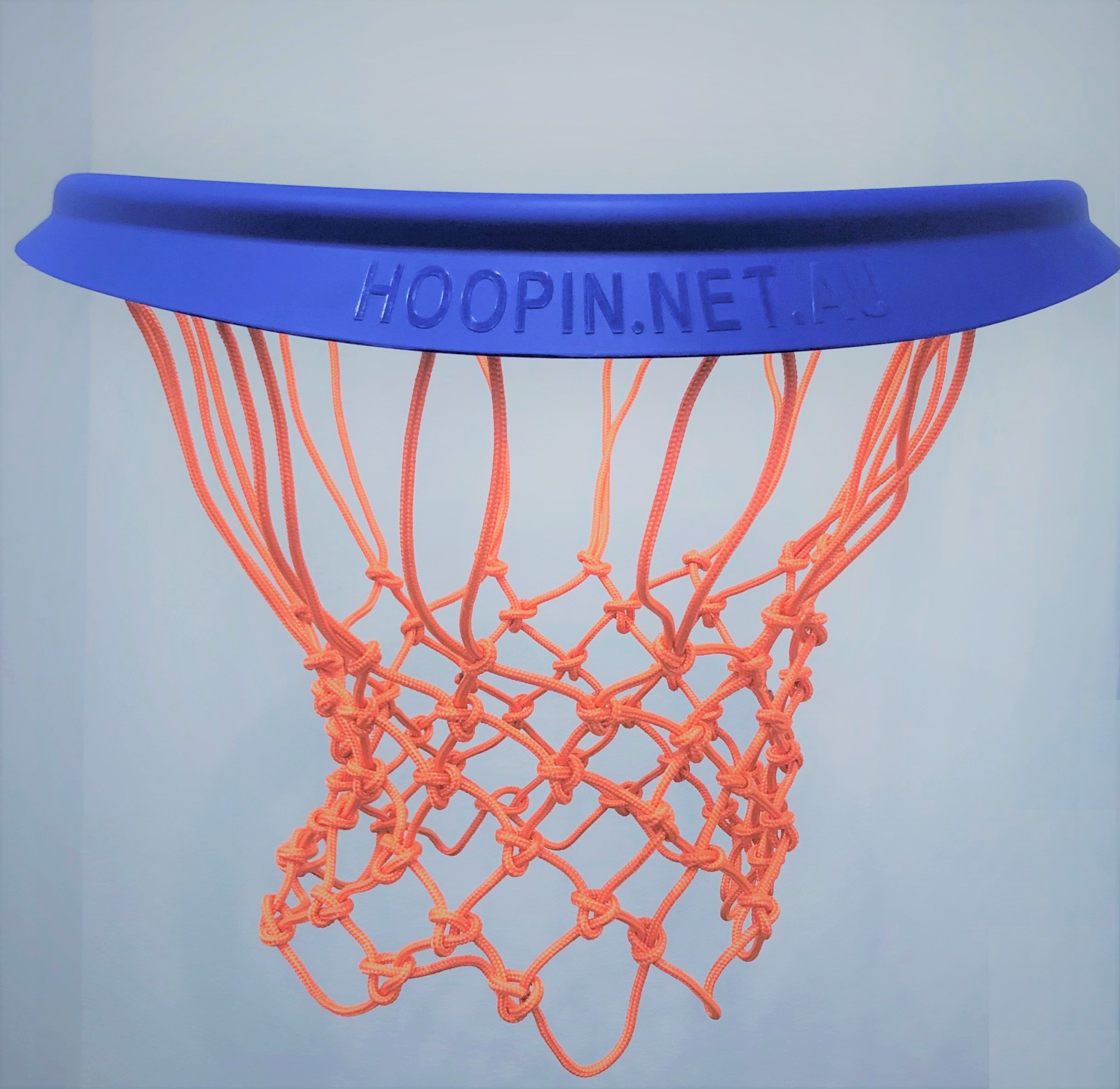 Portable and substitutable Basketball Net
Easy to put up / Easy to pop off
What is Hoopin
The rim and net system is a lightweight, convenient and handy replacement net for any basketball ring that does not have a net attached. Simply throw or shoot the HOOPIN onto the top of the fixed basketball rim. Instantly you will have a net.
To remove, throw a basketball from the underneath side of the HOOPIN net on a slight angle to dislodge the system and have it fall to the ground.
No more chasing the ball on a made shot and finally a three-dimensional perspective for shooting. HOOPIN will help you develop that perfect shot…SWISH!