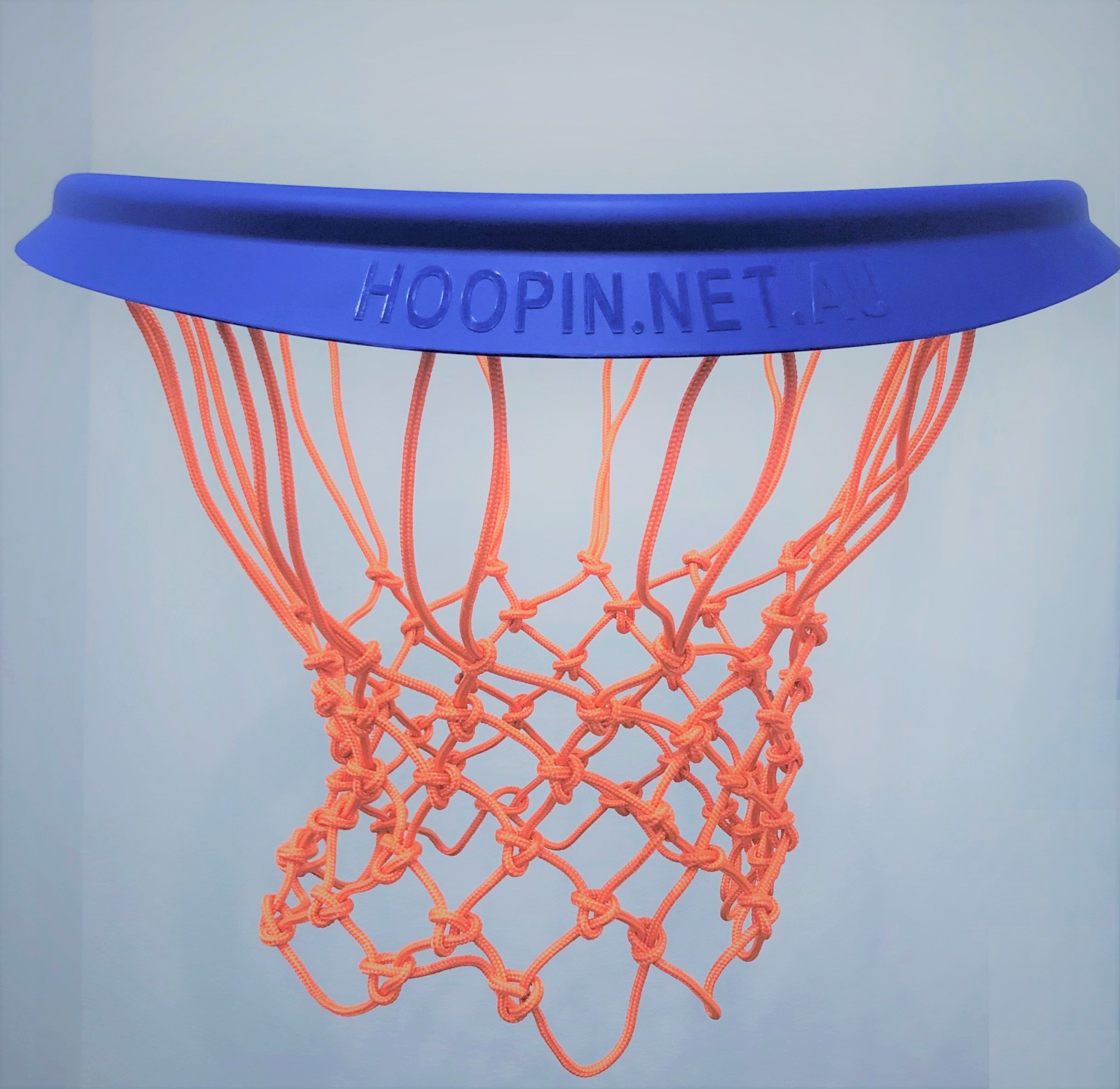 Portable and substitutable Basketball Net
Easy to put up / Easy to pop off
What is Hoopin
HOOPIN is a convenient, lightweight rim and net that fits onto any basketball ring that does not have a net attached.  Simply throw or shoot the HOOPIN onto the top of the fixed basketball rim and instantly you'll have a net.
No more chasing the ball on a made shot. Finally there is a three dimensional perspective for shooting. It's time to bring the 'Swish' back into the game.
This pioneering release is certain to be popular with ballers nationwide.